(WARNING: TERRIBLE MARY-SUE AHEAD ZOMG)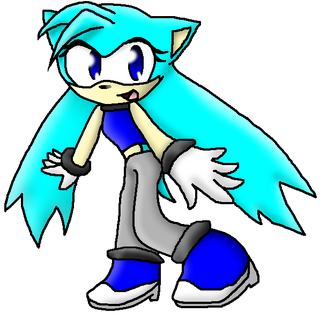 Joie the Hedgehog (pronounced "Joy") is the future daughter of Sonic the Hedgehog and Tech the Bat. (Name is not final, any other ideas? This name is just a place-holder)
Personality
Joie is a cheerful, happy-go-lucky girl. She's very energetic and wants to be as fast as her father (Sonic), but can't come anywhere close to his speed. Joie is naive and childish, since she is still a child.
Abilities
Agile
Trivia
Gallery
Ad blocker interference detected!
Wikia is a free-to-use site that makes money from advertising. We have a modified experience for viewers using ad blockers

Wikia is not accessible if you've made further modifications. Remove the custom ad blocker rule(s) and the page will load as expected.