This character has been moved to the shame board--OH FLIP ES IS COMING NOW TO MAKE THE SHAMEBOARDIFICATIONS
RUN FOR IT PEOPLES
Metal Tech is what happened when Metal Sonic kidnapped
Tech the Bat
and roboticized her using a special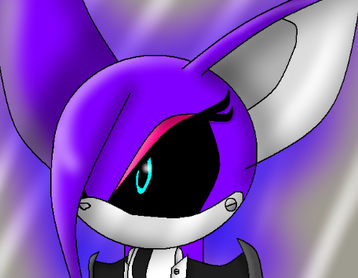 machine. (Anyone wanna do an RP of this? O.o) (why is that still there lol)
Personality
You could pretty much say her personality is like Metal Sonic's. She is emotionless and just wants to destroy. Metal Sonic is programmed to mainly target Sonic the Hedgehog. However, there is a little bit of her personality left - instead of Sonic she seems to be in love with Metal Sonic, though she doesn't usually show it because of her almost completely emotionless self.
Trivia
Metal Tech got revamped just recently, before I even made the page.
I'm trying to think of a way for her to come back to her normal self, probably with the help of another character. I don't want Tech to die like this D:
Gallery
Ad blocker interference detected!
Wikia is a free-to-use site that makes money from advertising. We have a modified experience for viewers using ad blockers

Wikia is not accessible if you've made further modifications. Remove the custom ad blocker rule(s) and the page will load as expected.