(Name may change)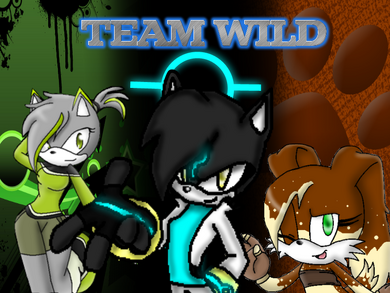 Team Wild is a fan-made Sonic Heroes team consisting of the characters Future the Hedgehog, Cocoa the Dog and Nitro the Hedgecat.
Karma
They're on the good side I guess :I
Members
Future the Hedgehog - Leader; Flight (Although Future got dumped on the shame board so... This team needs a new flight member.)
Cocoa the Dog - Speed
Nitro the Hedgecat - Power
Ad blocker interference detected!
Wikia is a free-to-use site that makes money from advertising. We have a modified experience for viewers using ad blockers

Wikia is not accessible if you've made further modifications. Remove the custom ad blocker rule(s) and the page will load as expected.